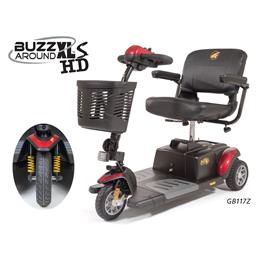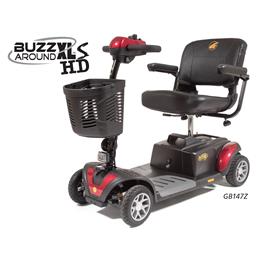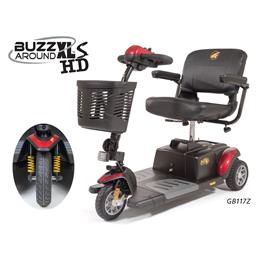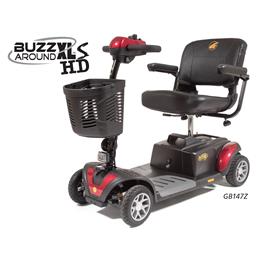 The Buzzaround XLS-HD offers more standard features to make your riding experience better than ever. Enjoy the Comfort Spring Suspension System across multiple terrains and easily disassemble your scooter when you're done for the day. View more
Do you need a mobility scooter that fits your active style. With the Buzzaround XLS-HD scooter from Golden Technologies, you can travel easily, even if you live with limited mobility. With its Comfort Spring suspension system, you can take this scooter over multiple terrains with no issues. Do you need comfort? The Buzzaround XLS-HD features a plush seat and wide foot platform that offers plenty of room and comfort. When you're done for the day, the scooter disassembles in 4 simple steps for easy portability. Learn more about the Buzzaround XLS-HD scooter by clicking the button below and filling out the Bellin Health Home Care Equipment product information request form. Our mobility experts will be in touch with you soon.
Weight Capacity: 325 lbs.
Operating Range: Up to 14 miles per charge
Ground Clearance: 3 inches
Battery Life: Up to 22 Amp Hours
Weight Capacity: 325 lbs.
Operating Range: Up to 14 Miles per charge
Ground Clearance: 3 inches
Comfort Spring Suspension for smoother ride
Battery Life: 22 Amp Hours
Ultra bright LED headlight
Choose your color with red or blue shroud panels
Easy assembly and disassembly
Charging port below control panel