Making Your Home Safer and More Accessible
Home is where you feel most comfortable and safe, however, many homes are not set up to accommodate your needs as you age. From slippery surfaces in the bathroom to going up and down the stairs, there are things in your home that become riskier as you age. But there are updates you can make to your home that will improve safety and allow you to maintain your independence. At Bellin Health Home Care Equipment, we can assist with home modification services that will allow you to age in place where you're most comfortable – at home.

Grab Bar Installations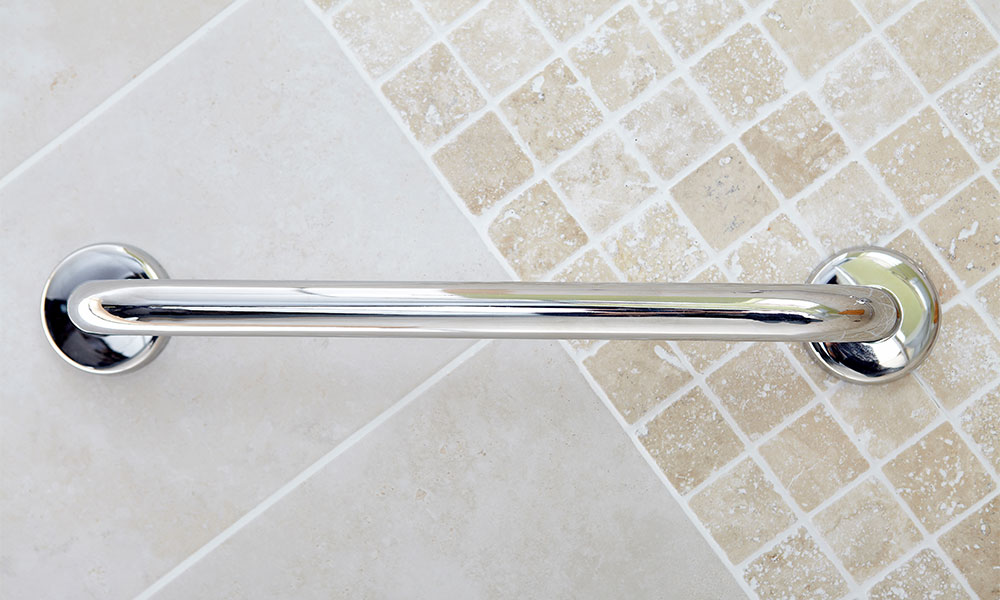 In-home installations are available for the grab bars we offer. A home assessment and/or customer discussion will take place in order to see if this option is available. Grab bars can be installed anywhere in the home, but are typically needed most in the bathroom to reduce slips and falls on wet surfaces, as well as assist with standing and sitting.
Request an Installation Browse Grab Bars
Stair Lift Assessment
Stairs represent one of the more dangerous places in your home. Unfortunately, removing stairs isn't a practical option for most homeowners, but there is another option available for you. If your home features multiple levels, a stair lift can be a great solution to allow you to get up and down the stairs safely. Learn more about how a stair lift can be a benefit in your home by clicking the button below.
Stair Lift Assessments Choosing a Stair Lift Guide Browse Available Stair Lifts
Bathroom Safety Assessment
The bathroom can be a dangerous room for a person of any age, but steps can be taken to improve safety. Bellin Health Home Care Equipment can provide a wide range of bathroom safety equipment that will allow you to feel more secure in your home's bathroom. Please take a look at the bathroom safety equipment available to you and consult our bathroom safety checklist to make sure your bathroom is as safe as possible.
Browse Bathroom Safety Bathroom Safety Checklist
Living Room Assessment
The living room is where you likely spend a majority of time in your home. Bellin Health Home Care Equipment will help make suggestions to your home's living room to make sure it has everything you need to be safe. From making changes to allow for an accessible path to purchasing a lift chair that will allow you to sit and stand safely, we're here to help. Browse our current lift chair selection and check out our guide to choosing the right chair.