Harmar SL300 Pinnacle Stair Lift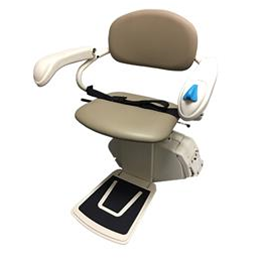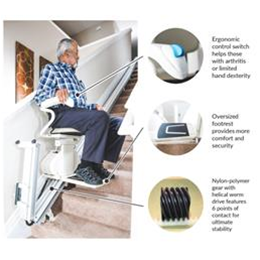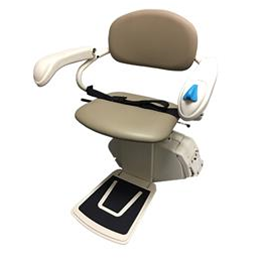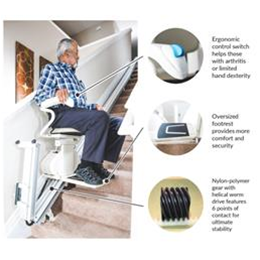 Designed With You In Mind.The Pinnacle SL300 features zero maintenance and lower energy bills from its low friction system. It gives you peace of mind knowing its efficient motor offers extended performance during power loss, up to 40 trip View more
Designed With You In Mind.
The Pinnacle SL300 features zero maintenance and lower energy bills from its low friction system. It gives you peace of mind knowing its efficient motor offers extended performance during power loss, up to 40 trips up and down. Owners of this stair lift will enjoy a smooth stable ride due to its patented Helical Worm Gear and Nylon Polymer Gear Rack. Pinnacle is the most compact of stair lifts, folding closer to the wall so others can pass easily. The Pinnacle SL300 by Harmar helps give you the freedom to go up and down the stairs as many times as you need to with confidence.
Don't forget to ask about the Folding Rail option that clears walkways and eliminates trip hazards.
300 lb weight capacity
20 fpm
Over-sized footrest for more comfort and security
Ergonomic control switch helps those with arthritis or limited hand dexterity
Safety Features include: obstruction sensors, 90-degree swivel interlock for safe ON/OFF, seat belt
2-year parts, 10 Year Worm Gear / Rack 1-year batteries
Seat - 19"W x 16" H x 18" D
Optional folding rail deploys automatically and is mechanical