Go-Go Elite Traveller® 4-Wheeled Scooter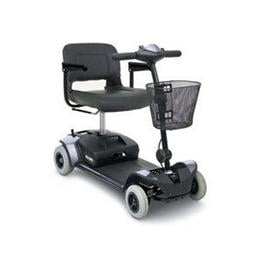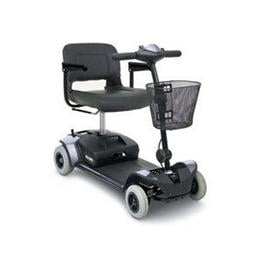 Features and Benefits: Auto-latching lockup mechanism permits frame separation with only one hand. Auto-connecting front to rear cable. Includes 3 sets of easily chan View more
Features and Benefits:
Auto-latching lockup mechanism permits frame separation with only one hand.
Auto-connecting front to rear cable.
Includes 3 sets of easily changeable colored panels in 3 exciting colors - red, blue and silver.
Front frame-mounted seat post offers maximum stability.
All new frame design easily disassembles into 5 super lightweight pieces for convenient transport and storage.
Modular design for serviceability.
Pride FDA Class II Medical Devices are designed to aid individuals with mobility impairments.